18.02.2010

For the launch of MOTOBLUR, Motorola's socially smart mobile operating system, retail display experts Outform tasked us with bringing their giant Motorola displays to life by creating interactive demos of the MOTOBLUR operating system within the larger than life displays.

With an incredibly tight deadline of only 2 weeks to launch, we wasted no time in getting stuck into developing a smart touch screen engine that would replicate as many of the software's core features as possible – barring users taking photos or making any actual phone calls.


Once activated, users would be presented with a scaled up version of the MOTOBLUR software with key interactive features highlighted. The aim of the experience was to allow users to browse through as though they were looking at a friend's phone.

Users were able to view photos from the camera roll, browse contacts, watch a YouTube video, try Google maps and even select music to play from the device. It also showcased its social networking tools and other interesting widgets straight from the mobile's desktop.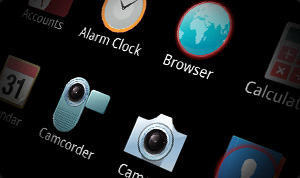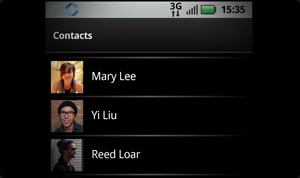 The touch screen featured a fun attract loop of people jumping out in front of the screen and tapping on the glass to get a consumer's attention inviting them to touch the giant mobile phone screen and interact with the display.

Consumers had the opportunity to really get a good feel for the phone's operating system through a responsive menu and key features modelled closely to an actual device. All of this embedded inside the large scale smartphone display meant a really seamless user experience that would only be surpassed by using an actual phone itself.