01.07.2011

37 Signals, a digital advertising specialist based in Botswana, tasked us with creating an interactive business directory tool that they could use on their range of sleek and modern looking touch screen kiosks.

The software needed to cater for a number of different business types within the area, so it required a variety of layouts, picture / video galleries and mapping tools to allow the flexibility to be used to showcase any kind of business. The software also needed to be flexible enough to work on both single and dual display kiosks alike.


Designing an application that needs to work with any brand CI that is being advertised on it meant focusing on creating an interface that was intuitive to use, yet non-invasive when displaying brand specific content.

37 Signals also needed a CMS tool that allowed them to easily update the content any time a new business signed on or needed to be removed. Users could easily find business through the alphabetic view, category selector or intelli-search that quickly displays results as you type on the on-screen keyboard.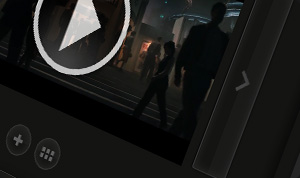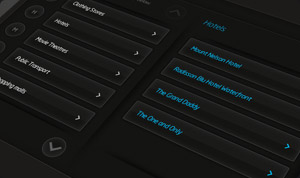 The final result was a premium dark look that really emphasised the colours of any brand that was being displayed on it whilst still seamlessly blending in with the sleek look of the touch screen kiosks. Browsing the directory was simple and fluid experience allowing users to jump around content easily.

The custom CMS tool also allows 37 Signals the ability to easily create and categorise content as well as place videos and banners through predetermined advertising slots keeping the kiosk content up to date without requiring any software updates.